Any age is good for to riding a bike …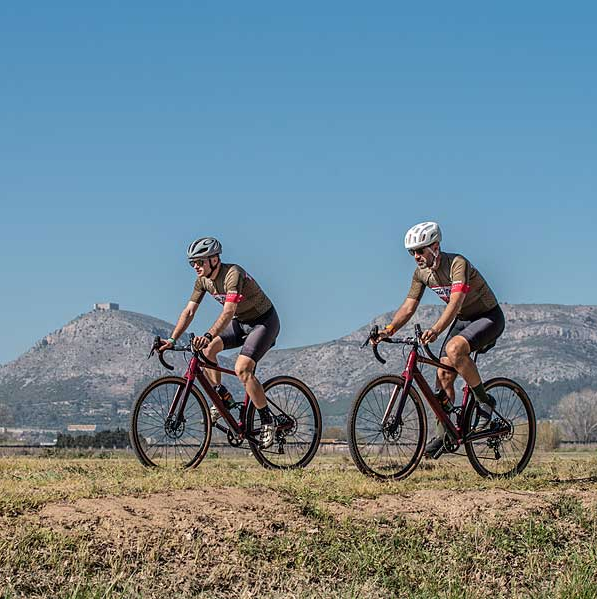 To enjoy a bicycle route anywhere in our geography: Basque Country, La Rioja, Navarra, age is the least important thing. Today there are no excuses to go out and run several days of kilometers through interesting areas such as greenways, long-distance routes, called GRs or any other that we want to do. What counts are the desire to do some sport riding , the curiosity to see new places, a positive attitude and blend in with nature, as well as a medium physical shape. These are the perfect ingredients to enjoy a few days riding through any area of ​​the Basque Country and remain absorbed by great moments of calm that the environment provides us.
It is becoming more and more common to find mature adults on the roads who are joyfully enjoying themselves like children on their bicycles, whether they are asphalt, gravel, electric, mountain bike, hybrids etc ., there are all models and to taste of the sports consumer Today we can say that in this case the tool (that is, the bicycle) adapts to the person, be it young, adult, senior or inclusion people.
Riding a bicycle and visiting new places is an interesting and relaxed way to discover new things, it gives us culture, it is healthy, it respects nature and the people who live in its environment. One learns from indigenous ways of life, one becomes more empathetic with our peers as well as enjoying a playful life, tasting and savoring the gastronomy with the typical dishes of each region, with tasty and varied pinxtos offered by this miniature gastronomy, in short, everything that offers a good life on vacation with family, friends or small groups who like to do the same:  ride and have fun¡¡¡