We like to show our land, and we are also passionate about cycling. Proposing interesting and beautiful bicycle routes we want to help people who come to the Basque Country.
SAN SEBASTIÁN TO BILBAO
ONE OF OUR BEST ROUTES
Nothing Found
It seems we can't find what you're looking for.

DISCOVER WHAT WE OFFER
Bike Tours through the Basque Country, guided and self-guided
NEWS FROM THE BLOG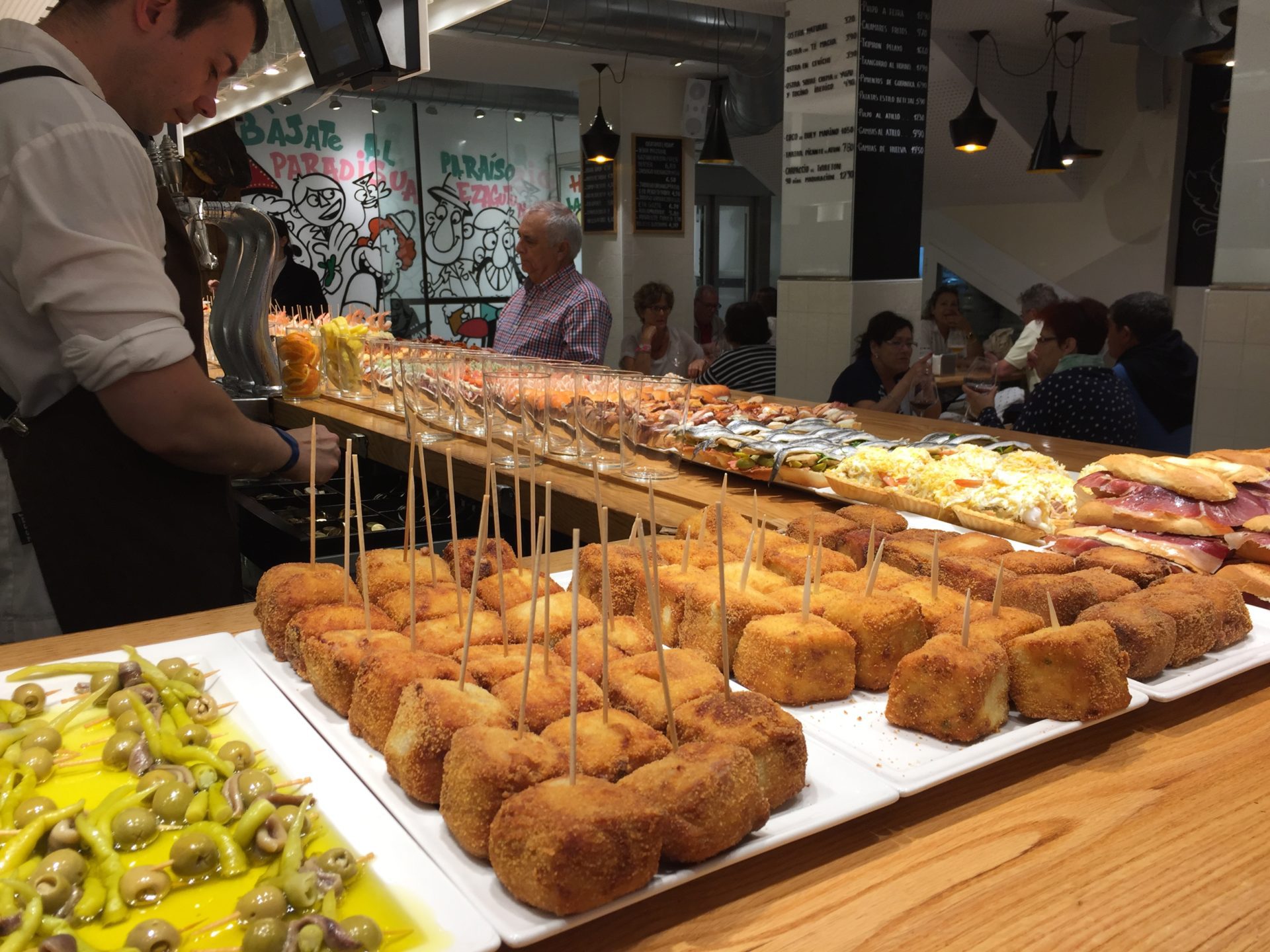 Traveling to Spain is a good decision that you have made to spend the holidays this year that we have just released. If you have also chosen the Basque Country as your destination, then your decision has been perfect. It does not matter what time of year you visit us, because you have chosen a region of Spain where we consider ourselves a small country but with a great culture, tradition and diversity in every aspect you can imagine. Traveling to the Basque Country, either through the French or Spanish side, can be fantastic, but doing it in the spring and autumn season can also be a relaxing and unique experience, without as many visitors as it happens in the high season months of July. , August and September, by the way, date this when one of the three main competitions International Film Festival of Europe is held.
For this , I am going to discover these 5 MAIN reasons to enjoy a pleasant and exciting stay ...
1st. REASON:  Avoid unpleasant queues…
We all know what happens in the High season in Europe. Let me tell you that the Basque Country is no different, I mean ...: Long queues to buy an entrance ticket to a museum, not having a table in a fashionable restaurant, not being able to enter a bar in the Old part to taste the magnificent pintxos, have to wait hours to buy a boat ticket for cruising  the Bahía de la Concha in San Sebastián, etc., This is what usually happens in high season. Well, this is not going to happen to you if you follow my recommendation to visit us in the "other season". The months of March, May, June, October and November are excellent to avoid those obnoxious queues, full restaurants for dinner at night, bars full of people etc ... Although the weather is somewhat cooler, temperatures can reach perfectly reach 18 to 20 degrees if the sun accompanies during the day.
2 nd. REASON:  You Will Get much better prices in accomodations ¡
If  coming to our land in low season you will benefit from better price offers in accommodation of up to 30%. Lately, new accommodations of all types and categories have been opened, but in low season the hotels have much lower occupancies than in the summer months. For this reason, they offer their best promotional rates and what you want me to tell you, there is no better opportunity or excuse to visit the Basque Country outside of the highly demanded high season.
3 rd. REASON: Presence of Local people …
We are human and therefore we have become sensitive to the phenomenon of tourism. As in any other destination in Europe, the Basque Country is no exception. Especially in the main cities (San Sebastian, Bilbao and Vitoria), mass tourism makes the locals withdraw from their favorite places of hostess and this happens in the season with the highest influx of visitors. That is, you lose direct contact with them and you do not have the opportunity to interact and enjoy interesting conversations. We will always find the best advisor in the local person, if more interest in making your stay as pleasant as possible and they will passionately recommend which unique corners of the city you should know, where to have a typical dish, etc. In the spring and autumn season you can meet local people in the usual hostess centers, either in the city center or in fashionable neighborhoods, enjoying themselves in their favorite establishments with the best disposition, before retiring to their neighborhoods of habitual residence when the high season arrives.
4th REASON: The roads are not saturated with traffic…
What do you want me to tell you about the traffic? Access those unique landscapes that we have asked to visit, those routes that take us to idyllic places, as I assure you that these accesses and regional roads will be much quieter and safer in times outside of the high season. You can easily reach the nearby mountainous areas from where you have the best views of the city.
                5th REASON: The counters with The exclusive "Pintxos" for you …
If there is something that distinguishes  Spain and the Basque Country worldwide, it is the quality, variety and presentation of Pinxtos or Tapas. Our miniature gastronomy is the object of desire for all visitors. If we can also do it in a relaxed atmosphere, as we find them in low season, what more could you ask for. What can you tell me if you can also find these counters full of pintxos with the exclusivity of being practically alone or only with local people ?
The gastronomy of the Basque Country is a unique phenomenon worldwide. It has about 24 restaurants that add more than 35 Michelin stars hanging on their menus. This makes it a top-level gastronomic destination. What can you tell me if I tell you that we have this haute cuisine in its form of miniature gastronomy and it is possible to have this unique culinary experience to which everyone has access to extraordinarily low prices! This is what we do in the Basque country  with our pintxos. Throughout the year and in any part of the city we can enjoy this delicatesen. But it is that in the low season we will have easier access to these traditional bars, without getting nudged with the other customers for trying to reach the counters  full of pinxtos. Therefore, there is no greater delight than having 3 pintxos with 3 good glasses of red, white or "Txakoli" wine that will lead us to an accumulation of unforgettable experiences.
Read more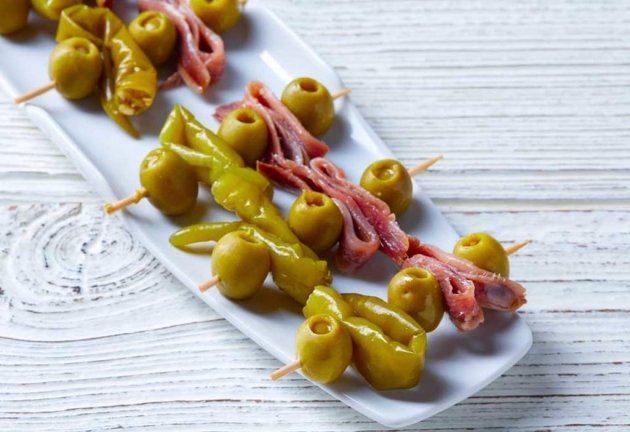 One of the most evolved wines that has been more successful in recent years has been called "Txakoli" in Basque. It is a white wine, with a certain small bubble that comes from a vine that produces a small and greenish grape, cultivated with great care and affection along the green and humid fields that are close to the coastal areas, near the Cantabrian Sea.
Chacoli or Txakoli in Basque language, it comes from a grape (Ondarrabi Zuri in Getaria) that is grown in northern Spain. Along the coast of the Basque Country we find hundreds of hectares, which, oriented towards the humid north winds, descend on steep terraces towards the sea or nearby valleys.
This wine was formerly classified as "Champagne of the poor", due to the fact that it lacked careful preparation or treatment, with a bitter and acid taste, which, however, in recent years has evolved into a high-quality white wine. The new cultivation techniques, the selection of the grapes, the preparation and treatment by professionals have made it appreciated by customers in the best restaurants and bars in the Basque Country.
If, as I suggest, you travel along the coast of the Basque Country  through  its quiet and secondary roads, we will find these vineyards surrounded by the coastal landscape. At a certain point and in the middle of the vineyards we will see the farmhouses with their wineries and farms where this wine is made. It is even possible to arrange a visit to receive timely information on the entire process of making Txakoli and the ancestral ways of life of its inhabitants.
If we visit the traditional fishing villages that we find along the interesting route through the coast of the Basque Country, they are mandatory stops in the typical taverns with maritime decoration on their walls; hanging nets, fishing utensils, pictures with fishing themes etc. In this environment there is nothing like eating a "Gilda" pintxo (salted anchovy, olive and chilli) accompanied by a good "txakoli" with the "designation of origin" of the area where we are. What greater pleasure after a good period of physical activity. ¡
Along the route that runs from San Sebastián to Bilbao, we can even find places as attractive and curious as the "Txakoli museum" or Txakolingunea, an interpretation center dedicated exclusively to the subject, where in addition to cultural explanations, with the entrance ticket we will receive the gift of a tasting. The Txakoli interpretation center, shows us through audiovisuals, interactive screens, songs and elaboration instruments, the yesterday and today of Txakoli without losing sight of the town that surrounds it.
Read more