What is The " Txakoli "?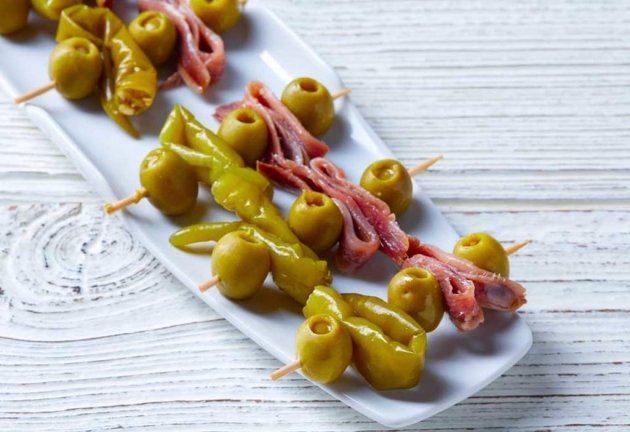 One of the most evolved wines that has been more successful in recent years has been called "Txakoli" in Basque. It is a white wine, with a certain small bubble that comes from a vine that produces a small and greenish grape, cultivated with great care and affection along the green and humid fields that are close to the coastal areas, near the Cantabrian Sea.
Chacoli or Txakoli in Basque language, it comes from a grape (Ondarrabi Zuri in Getaria) that is grown in northern Spain. Along the coast of the Basque Country we find hundreds of hectares, which, oriented towards the humid north winds, descend on steep terraces towards the sea or nearby valleys.
This wine was formerly classified as "Champagne of the poor", due to the fact that it lacked careful preparation or treatment, with a bitter and acid taste, which, however, in recent years has evolved into a high-quality white wine. The new cultivation techniques, the selection of the grapes, the preparation and treatment by professionals have made it appreciated by customers in the best restaurants and bars in the Basque Country.
If, as I suggest, you travel along the coast of the Basque Country  through  its quiet and secondary roads, we will find these vineyards surrounded by the coastal landscape. At a certain point and in the middle of the vineyards we will see the farmhouses with their wineries and farms where this wine is made. It is even possible to arrange a visit to receive timely information on the entire process of making Txakoli and the ancestral ways of life of its inhabitants.
If we visit the traditional fishing villages that we find along the interesting route through the coast of the Basque Country, they are mandatory stops in the typical taverns with maritime decoration on their walls; hanging nets, fishing utensils, pictures with fishing themes etc. In this environment there is nothing like eating a "Gilda" pintxo (salted anchovy, olive and chilli) accompanied by a good "txakoli" with the "designation of origin" of the area where we are. What greater pleasure after a good period of physical activity. ¡
Along the route that runs from San Sebastián to Bilbao, we can even find places as attractive and curious as the "Txakoli museum" or Txakolingunea, an interpretation center dedicated exclusively to the subject, where in addition to cultural explanations, with the entrance ticket we will receive the gift of a tasting. The Txakoli interpretation center, shows us through audiovisuals, interactive screens, songs and elaboration instruments, the yesterday and today of Txakoli without losing sight of the town that surrounds it.